(code:LNaSi)
Characteristic:
Jinjiyuan high purity and low sodium and silicon white fused alumina is a high purity α-type alumina powder containing no less than 99.7% Al2O3. This product is developed to maintain a low Na2O amount, as low as 0.10% or less, so it has an excellent insulation capability.
Application:
It can be used as insulation coating material for a heater of electronics tubes and various insulating film materials.
It can also be used as high-quality ceramics material or high-quality filler material.
Particle size:
WAF180,WAF220, WAF240, WAF280,  WAF320, WAF360,WAF400, WAF500,   WAF600,WAF800,WAF1000, WAF1200, WAF1500, WAF2000
JIS Standard(Japan):#240-#3000 ,F12-F220

The content of Na2O in Low Na&Si White Fused Alumina is reduced, thereby increasing the product's melting point, particle density, bulk density, flexural strength, compressive strength, true density, and hardness, which can meet the requirements of the refractory and ceramic industries, and broaden the scope of use has laid a solid material foundation for the development of the above industries to high-precision areas.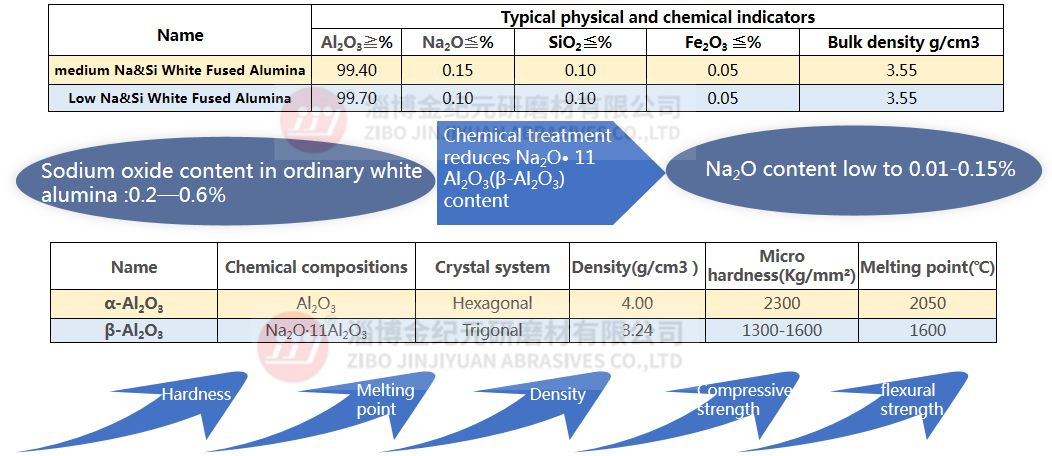 Standard Specifications for Particle Size and Quality: